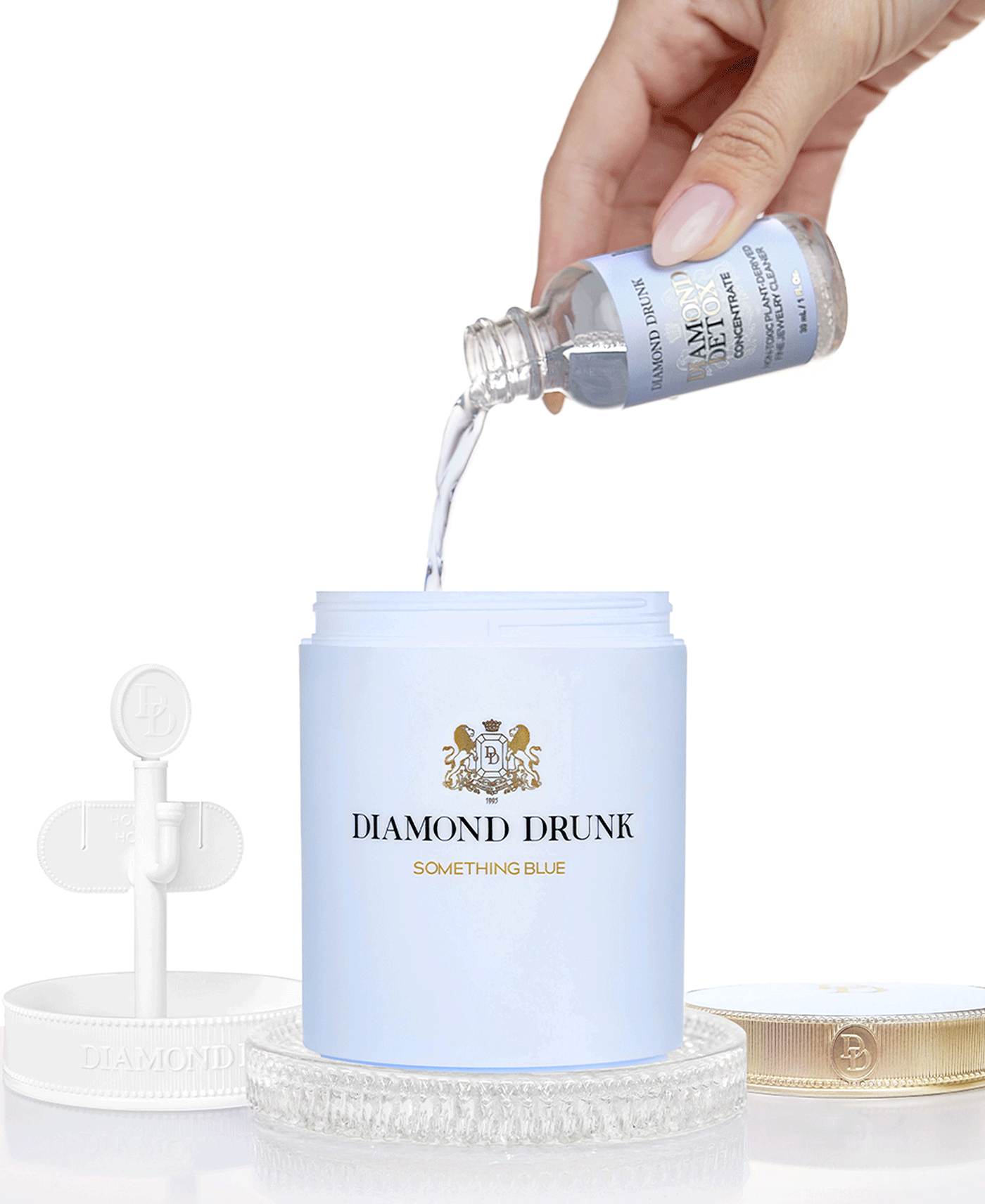 Step 1
Simply pour the Diamond Detox Concentrate into a clean Diamond Drunk vessel, fill with water to the designated line and baby, you're in business!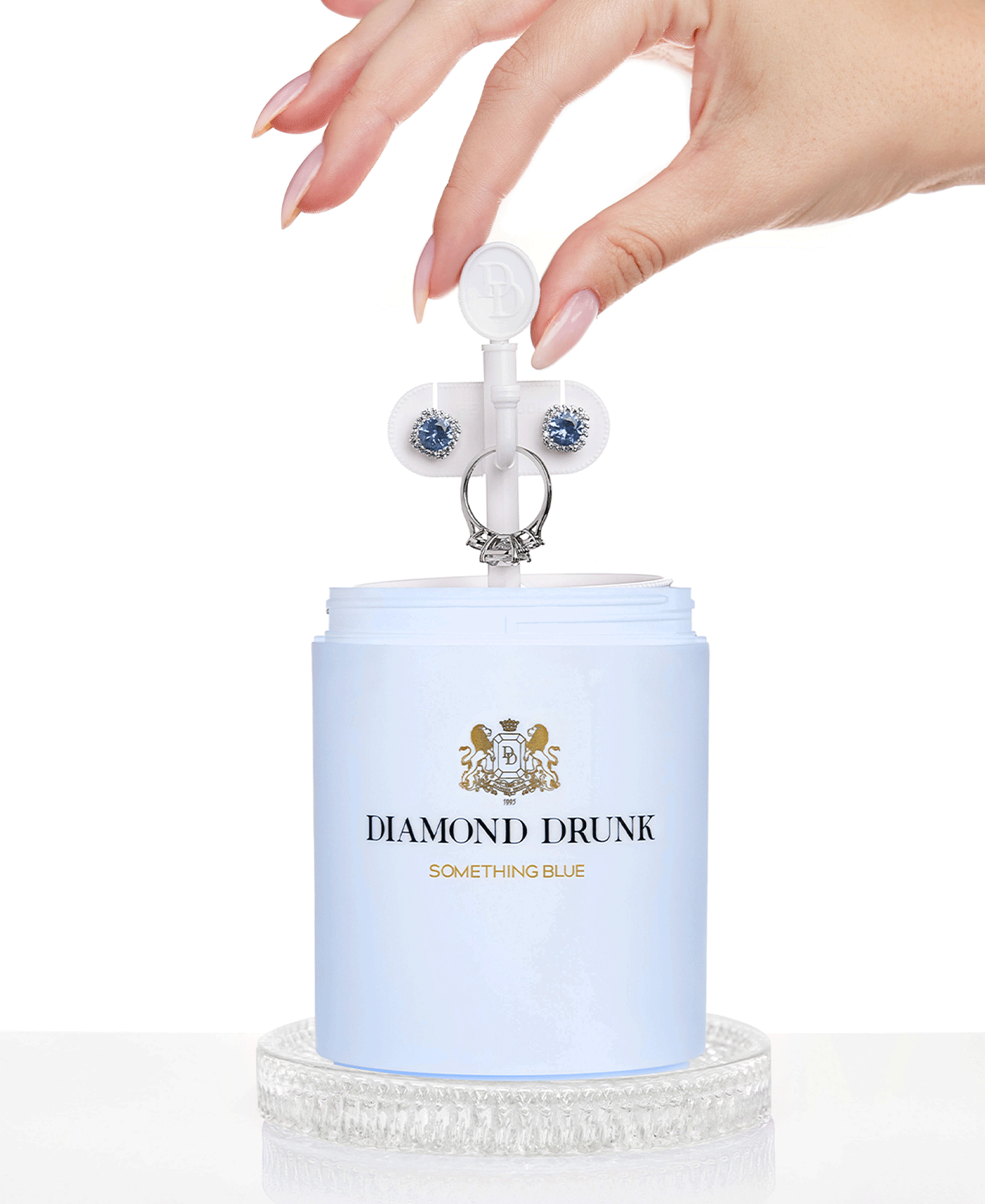 Step 2
Place your diamonds, gold and platinum jewelry in the non-toxic cleaner every evening before you begin your own skincare regime for a night of pampering, detoxifying and dazzling beauty sleep.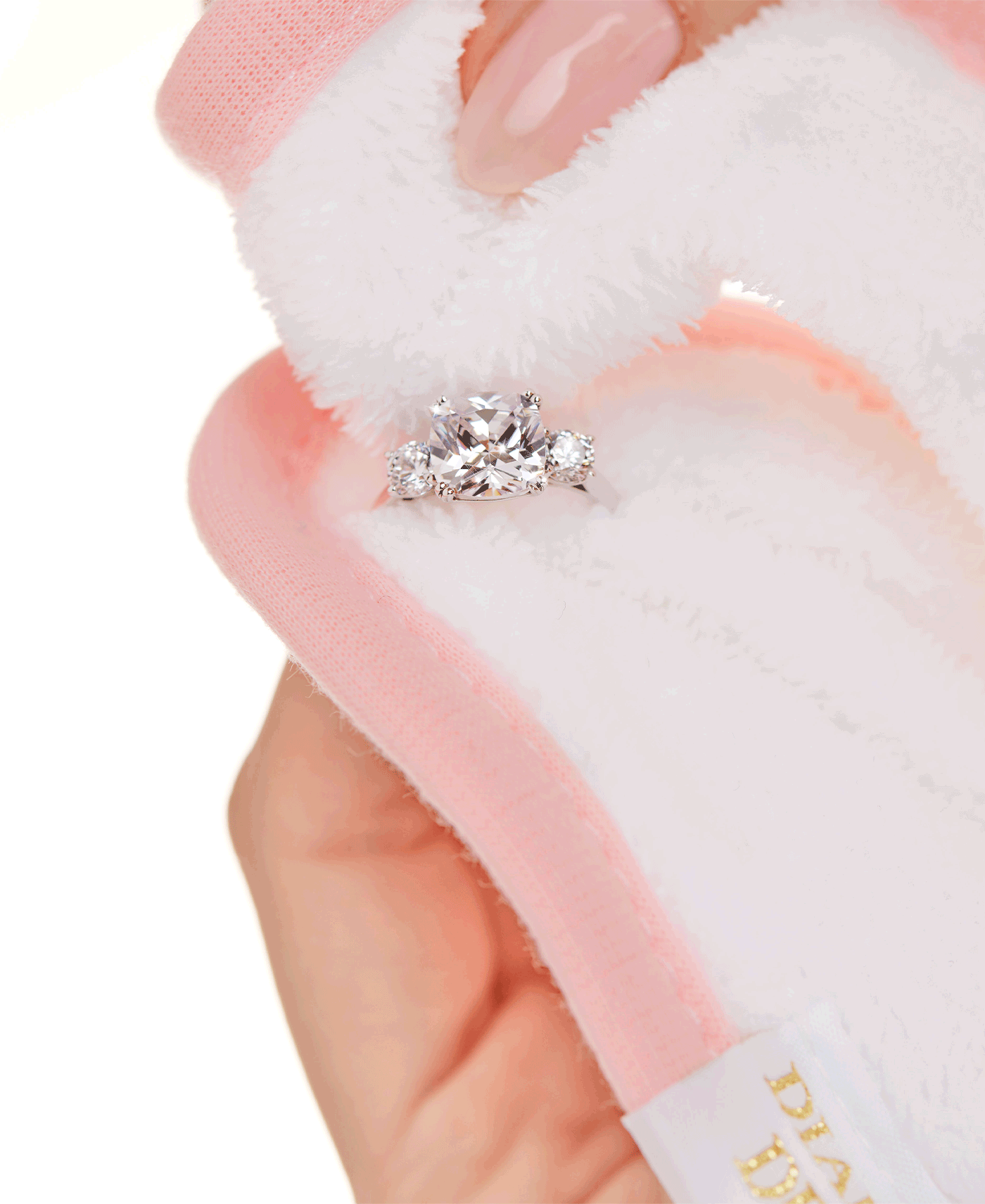 Step 3
In the morning, remove your jewelry and give them a nice rinse before drying and polishing to sparkling perfection! 
Repeat nightly!
Quickie Dip
If you're in need of a quick clean, simply dip your jewelry in the cleaner for a minute or two, then rinse thoroughly. Quickies are also perfect for items that we don't suggest submerging for long periods of time, such as sapphires, rubies, and water-proof gold watches!
*Diamond Drunk was created specifically to clean diamonds, gold and platinum jewelry. Not for use on silver, pearls, corals, emeralds, opals, costume or paste jewelry. For anything other than diamonds, gold and platinum jewelry do not submerge for more than 2 minutes. Do not use on jewelry that have water soluble fixings. Do not use on jewelry with chips or cracks. Not for use on non-waterproof or fabric products and materials.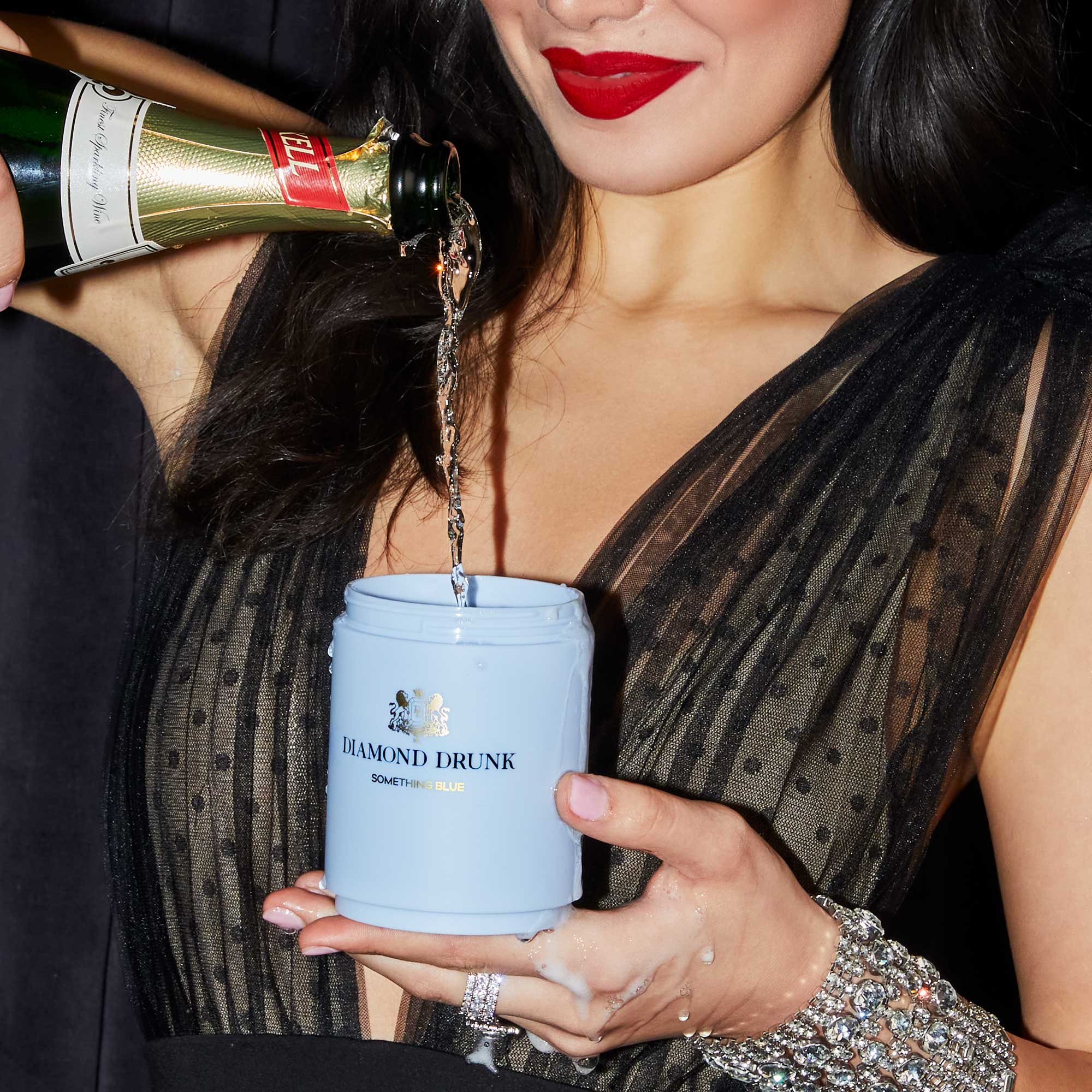 Replace your concentrate
Replace the Diamond Detox Concentrate with the scent of your choice every two months or sooner if the liquid becomes cloudy.
When it's time to refresh, simply pour out the old, dirty cleaner – don't worry, it's just as safe to put down the drain as dish soap! Then refill your vessel with the new Diamond Detox Concentrate of your choice.