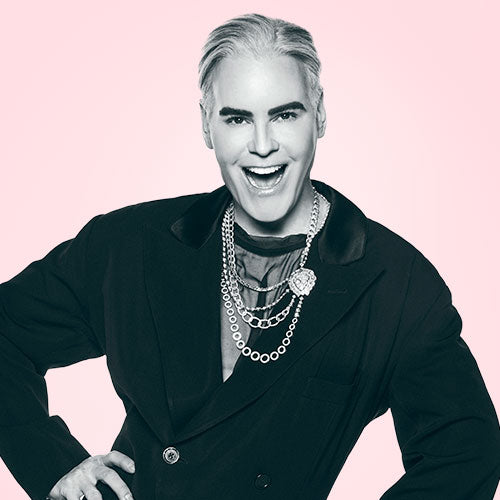 "Darling, there are many things in life we love dirty, but jewelry isn't one of them. "
FOUNDER & CCO
JERROD BLANDINO
A Love Affair With Jewelry Care
At Diamond Drunk, our journey began with a deep connection to the emotional significance and artistry of jewelry. For our co-founder Jerrod, jewelry became a form of self expression that resonated on every level - physically and emotionally. Whether marking milestones or celebrating special events, Jerrod understood that jewelry is often a physical manifestation of love.
As we emerge from the challenges of a post-pandemic world, we've learned how important it is to wash our hands and stay healthy – and that goes for your jewelry too! Like any cherished possession, jewelry deserves proper care and attention. Yet, until now, nobody has taught us how to care for our treasured items, so Jerrod embarked on his mission to create Diamond Drunk.
He understands the importance of keeping your rings & things clean. Just like removing makeup before bed, he would place his jewelry in a cleaner for the night as part of his skincare ritual but discovered that the available formulas were based on extremely toxic and harmful chemicals like Ammonia, Formaldehyde, and Alcohol that could actually harm his baubles and skin! As an icon in the cosmetics world, he took a clean beauty approach on a quest to create a safe and effective jewelry cleaner. He even reached out to his friends at two of the most renowned, established, and beloved French High Jewelry houses to help him. With a passion for quality and a commitment to safety, he sought to develop a cleaning ritual that would be safe for jewelry, people, and the planet, surpassing all expectations. After several attempts and many months, voila; Diamond Drunk was born!
Diamond Drunk offers a sanctuary for your jewelry, a place where it can be rejuvenated and restored to its sparkling glory. Just as our faces reveal the dirt and grime of daily life, our jewelry also deserves a ritual of beauty and care without toxic ingredients.
Experience the transformative power of Diamond Drunk and embrace a new standard of jewelry care.